Sales Services
Arlon Interactive Marketing can offer a full sales service and support function for our clients. This includes: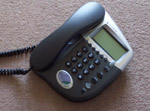 Telesales
We are able to offer a full telesales package to include list sourcing, script planning, campaign execution and the presentation of the results. This can be managed through our resources or we offer a bureau management service too.
Sales Management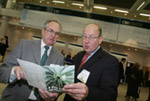 Our expertise is in sales management and we can offer two main services in this sector:
We can advise our clients on the establishment of an internal sales department with particular emphasis on database design and management, the shortlisting, selection and implementation of sales support systems and tools, staff recruitment, staff development and training and reporting structures.

We can offer a fully bespoke and outsourced sales function whether for a specific project, to service a smaller but growing enterprise or to undertake the full sales function for the client.

We are able to offer a specific service to our clients to undertake a review of the sales requirements of the business and to offer practical and cost effective solutions for a wide variety business types and market requirements.
Sales Personnel Selection, Retention, Training and Development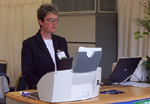 The selection and subsequent retention and development of competent sales staff has to be one of the key business objectives of almost every company. Recruiting the right staff is one thing but offering them a meaningful career development opportunity in your organisation is another. If they are to perform to their optimum level and secure the, appropriate level of business, then incentivising your staff and providing them with the appropriate tools to achieve success is surely a win win situation.
We can offer a full programme advising on how to attract quality applicants, select the appropriate applicants and then how to set targets, offer appropriate training and offering the right incentive packages that achieves results.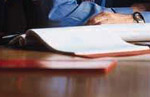 Appointment Making
Probably offered more as an outsourced service, we are able to work your prospective client base in order to secure appointments for your sales staff to maximize their opportunities to close the business.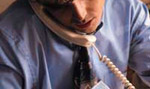 Cold Calling
Again, more likely to be an outsourced opportunity, we are able to build or test a prospective client base either to directly sell your products and services or to move to an appointment making service.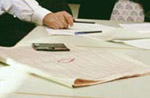 Lead Generation
We are able to work either our clients prospect base or research and develop one in order to generate enquiries that can lead to business generation.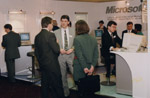 Direct Sales
We are able to offer a full professional representative package to service your client base in order to directly close the business on your behalf.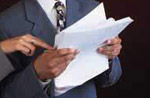 Outsourced Sales Service
For smaller growing organisations, we can offer a fully outsourced sales department function, undertaking a range of sales roles including database building, telesales, appointment making, sales visits and closing the business.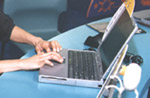 Database Building
One of our specialist services is that of database building, design and management. We can either clean an existing prospective client base or research the client operational market to develop or update your contact database.
Exhibition Sales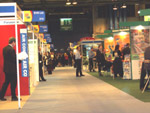 We are able to offer two services under this sector.
For exhibition organisers and event managers, we can offer a full exhibition stand sales service either to support your existing sales function or to undertake the full sales programme for a new organization or a launch event. We have considerable expertise in this field.

For companies exhibiting at tradefairs and shows, we can offer an on stand sales service. Often, field sales staff resent having to represent the company at exhibitions as it takes them off patch and can affect their targets and earnings potential. Exhibitions however represent an important opportunity for the company to present its product line or range of services to potential clients and we can professionally represent your organization in this operation.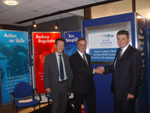 Sponsorship Sales
This service is mostly offered to event management or media companies whereby we can offer advice on the preparation of a project sponsorship presentation package, shortlist potential target organisations and follow through with the sales process.