About Arlon Interactive Marketing
Arlon Interactive Marketing is a multi disciplinary marketing and promotional services agency.
Founded in 1989, we have a broad range of experience across a number of industries and services supplied but our core expertise is in the b2b environment and particularly in internet marketing and event management. We also particularly specialise in servicing SME's and the majority of our corporate and event management clients fit into this bracket.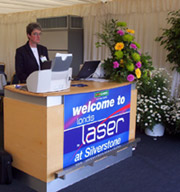 Our customer service and attention to details are such that we are able to provide personal and comprehensive service to smaller but ambitious and growing organisations without losing sight of the fact that, at time when hyperbole abounds, it is delivery and results that actually count.